Welcome to JeremyBulloch.com


CLICK HERE TO ORDER YOUR COPY OF FLYING SOLO!


CLICK HERE TO ORDER AN AUTOGRAPHED PHOTO!



enquiries for shows, events or conventions: bounty.hunter@tiscali.co.uk

Hi Everyone

Hope you all had a great Christmas and I would like to wish you all a very Happy New Year. Apologies for not updating the website before Christmas but we were very busy with shows and trying to get the house organised before all our family arrived. We will be working on an update of the shows in November/December and hopefully have it posted as soon as possible.

We are having great fun here in the UK trying to cope with the snow and freezing conditions.

Take care

Jeremy

13th/14th February 2010
II Japan Weekend Madrid
Pabell?n de Convenciones de la Casa de Campo
Avenida Portugal
28011 Madrid
Spain
http://www.japanweekendmadrid.net/
(I will be at the FICROMIC booth)

27th/28th February 2010
Tour ConComics 2010
Dark Empire Michoacan Fan club
Centro de Convenciones de Morelia - CECONEXPO
Morelia
Mexico
11:30 - 20:30 hrs

12th/13th/14th March
Megacon
Orange County Convention Center - Hall D-9899
International Drive
Orlando
FL 32819
www.megaconvention.com

UPDATE: DECEMBER 11, 2009
Hello everyone

Here is the latest update - our trip to Brazil was a wonderful experience. It was something completely new to look forward to. The flight from London was over 11 hours and I wasn't relishing the thought - but as it turned out it was very comfortable. We flew out of Terminal 5 at Heathrow which was another new experience for us.

On our arrival in Sao Paulo we were met by Mary (who had been our liaison throughout the past year in getting our visit organised ) and Fabricio one of the promoters. We were pretty zonked out so went straight to the hotel for a rest. Our first impression of Sao Paulo was 'wow' what a lot of skyscrapers and helicopters, in fact Sao Paulo has now become the helicopter capital of the world ahead of New York and Tokyo. One of the reasons for this is the traffic situation which can sometimes be bumper to bumper for up to130 miles. The view from our room gives you some idea of the amazing skyline with buildings as far as the eye could see.
After a short rest we were whizzed off by Fabricio and Mary for a visit to the Vertigo exhibition at the Brazilian Art Museum. The exhibition showed works by the famous Brazilian twins 'Os Gemeos'. It was quite amazing to see the detail and some of the exhibits were interactive, and the children loved them. Unfortunately no photography was allowed, but we sneaked a photo off the programme (shhhh).

With graffiti being the theme of the afternoon, Fabricio then drove us to a fantastic street which was the backdrop for an open air exhibition.
Sao Paulo is the richest city in Brazil and boasts 12,000 restaurants and 70 museums. There was no time to visit all the restaurants but we were taken out for a splendid Italian meal on our first evening with some of the organisers of the show.

The next day was taken up with interviews and a shop signing at the Livraria Cultura, one the the largest bookshops I have ever visited.

The bookshop was in one of the large shopping malls, and Fabricio very kindly insisted on buying me a bottle of Chilean wine. Later that evening we all ate together, and the girls gave Maureen many bottles of typical Brazilian shower gels, shampoos etc - we were beginning to wonder about buying another suitcase!

There was so much to see, it is a very exciting city to visit, but one place I couldn't miss was the famous 'Football Museum' at the Estadio Municipal. It was opened in 1999 by Pele, the famous Brazilian player. It took us a good two hours to go through the entire exhibition which included large screens showing memorable football moments in Brazil's history, and every football shirt imaginable. Also there was a whole room dedicated to wonderful old photographs showing the development of the game of football in Brazil. Interestingly enough football was introduced to Brazil by Charles Miller who had a Scottish father and Brazilian mother. He was born in Sao Paulo but was sent to school in England where he learnt to play football and cricket. When he returned to Brazil in 1894 he was instrumental in setting up the Sao Paulo Athletic Club and also the LIga Paulista - the first football league in Brazil. Again for some peculiar reason no photography was allowed - it must be a Brazilan thing! Anyhow we took one photo outside and one inside - so you will just have to visit the museum yourselves!
We were kept busy which was great - it was straight back to the hotel for a meet and greet with a few 'James Bond' fans. They were very excited to hear all the stories of my brief appearances in three '007' films.

Then it was off to the venue to watch some rehearsals and meet other fan groups. Fabricio was rehearsing 'Star Wars' music on his electric keyboard helped along by Andre on guitar. Don't be fooled by the lack of an audience - the music was really good - honestly!
The big day finally arrived, and for some reason our alarm clock was incorrect so we got up two hours earlier than needed before realising it was only 5.00am. When we arrived at the venue we went to the green room and met various fan groups, some who had traveled over 17 hours to get there. They were very generous and we were given some wonderful gifts.
Eventually we into the hall to meet all the fans - I was given an extraordinary welcome and it was good to see so many smiling faces. My talk was a great success even though I couldn't answer all the questions - the young ones are so bright these days. I have found a good way to answer - if I don't know I just say 'It's classified information!' I had two translators by my side but found that most of the fans spoke good English.

There were some interesting interpretations of the Mandalorian costume, and these two took my fancy!
Unfortunately we missed the wonderful Blades show, but here are a couple of photos and there's footage also on Youtube.
An extraordinary day, the Brazilian fans were very warm and very welcoming to both Maureen & myself.

The week finished off in the nicest way possible with a Brazilian barbeque aka 'Churrasco'. It was hosted by Fabricio and was a truly great finale to our visit. When we arrived at the barbeque all the groups applauded. The food was terrific and everyone joined in the cooking. I saw the longest sausage ever, and it tasted good.
Well sadly our trip came to an end and we went home with many, many happy memories, and amazingly all the gifts arrived home in one piece. Goodbye everyone in Brazil and special thanks to Fabricio, Marcelo, Mary, Fabiola, Lisa and everyone involved in Jedicon 10.

Our short visit has left us wanting to see so much more of this lovely country, and I would especially like to see a football game in Brazil, but you can't have everything or can you?......

Speak soon,
Jeremy

UPDATE: NOVEMBER 24, 2009
STOP PRESS
I will be signing DVD's of newly released 'StarHyke'
November 26th 2009
Forbidden Planet Megastore
179 Shaftesbury Avenue
London
WC2H 8JR
Tel: 0207 420 3666
Between 5.30 - 6.30 pm.


UPDATE: NOVEMBER 17, 2009
Hi Everyone

In just over a month we have been to six different events and have another six to attend before Christmas - its a good job we had a lazy summer.

At the end of September we attended the 501st UK Garrison weekend at the Leicester Space Centre. While wandering around the city we came across a beautiful old building which was in fact the Guildhall - it was built around 1390 so is pretty ancient. The Space Centre by comparison is a mere baby - built in 2001. It is a great place to visit and children love all the activities - it attracts around 250,000 visitors a year. I had a tough time trying to keep the world afloat - watched by the bemused predator.
The highlight of the weekend for me was donning my Boba Fett costume for the first time in the UK. It was all done very secretly, and very few people (even members of the 501st) realised it was me wandering around as Boba Fett. Nathan Smith helped me put the costume on and I was also given a microphone - I think I looked pretty cool............
One person enjoying a fight with the Bounty Hunter was Warwick Davis' young son Harrison.

Next up was a brief flight across the Irish sea to Belfast. The city had changed a great deal since I was last there, and the the dockland area was being transformed by new apartment blocks.
The event took place in the vast new Odyssey complex which is right by the dock where the 'Titanic' was launched in April 1912. After having just visited the 'Titanic' exhibition in Montreal it was interesting to see where the ship was built.
The show's promoter Martin Ryan had built some wonderful sets and models for the event including a giant AT-AT, Skiff and a Cantina set.
It was a fantastic event and I have never seen so many children enjoying themselves at a show - well done Martin and all the members of The Knights of the Empire.

From Belfast to Rome - different culture, different weather but Star Wars fans are the same the world over - wonderful. Just before we touched down in Rome a message came over the PA system asking if there was a Jeremy Bulloch aboard? I couldn't imagine what was going on? The flight attendant told me that one of the air traffic controllers was a huge Star Wars fan and member of the 501st, and would be at the show the following day - Thanks for the welcome Luca. When we arrived at the airport we were whisked away for an Italian pizza. In Italy food and wine comes first. The following morning we were in for a shock when we got to the convention centre. I have never seen so many people in one place apart from the Star Wars Celebrations. Romics is a convention that has many genres, Anime, Artists, Internet Games, and Boba representing Star Wars.

When I finally got through the crowds I found the 501st Italian Garrison had made a wonderful backcloth with scenes depicting Slave 1 and a Stormtrooper who never moved all weekend! (He turned out to be a dummy).
So many people were in costume - I think they got in for half price if they dressed up! and on Sunday they had to open the doors to let people get some air outside.
I managed to do a question and answer session with the help of Giacomo - my liaison from the 501st.

We were taken for a meal in Frascati, just outside Rome with wonderful views over the city. On our last night we drove into the centre of Rome for a special celebration meal at the famous Trattoria Vecchia Roma with the 501st. Over the course of the weekend I had many surprises - a bottle of Grappa, two bottles of red wine (Thanks Umberto), a signed cartoon of Boba and a replica rocket dart in its own presentation case. Miraculously we got everything home in one piece!
Thanks to Giacomo and all the Garrison Italica for the gifts and hospitality. Maureen & I had a memorable weekend - Ciao.

Our next trip to the States was to take in both New York & Dallas, We arrived at New York's Penn Station in a downpour. Taxis were full, and the queue about a mile long. We had no option but to walk the few blocks to our hotel, and arrived looking like drenched rats. The Wizard show was held on Pier 94 which was a new venue for this event. There were many guests from Star Trek, Star Wars, Battlestar Galactica to mention only a few. It was fun to meet Rupert from the 'Survivor' series and his book was very interesting.

The show was well attended and luckily the weather improved on Sunday. By Monday there were blue skies and we were able to stroll around the city and take in some sights. For a busy city its amazing to find some very tranquil spots.
After the hustle and bustle of New York City it was off to Dallas to stay with friends before the Fan Days III event in Plano. Surprisingly it was pouring with rain again and another drenching was to follow. We were put to good use at Philip Wise's shop where he was hosting a party on the Saturday evening. Everything had to be shipshape, so we all lent a hand sweeping, dusting and polishing.
The end result was brilliant.
Before the evenings entertainment I was presented with another rocket dart to join my Italian one.
The party went with a swing helped along by a few margheritas and delicious fajitas.
Enough about partying, back to the event 'Fan Days III' - as always Ben Stevens puts on a great show, and it was good to see new faces including Hugh Quarshie and Jack Klaff who incidentally coached my son Robbie in how to speak with a South African accent when he was appearing in film 'The Power of One'.
Home again and our next trip to Norwich for a one day event hosted by the Norwich Star Wars Club. It was held at the University of East Anglia. The weather unfortunately was appalling with gales and storms, but still many people made the effort to come along. I always enjoy these events in the country as not everyone can make it to the bigger cities. I met up again with actor Graham Cole who actually arrested me once in an episode of a British police drama "The Bill"

Thanks to Richard and all the gang at the Norwich Star Wars Club for a splendid time.

By the end of the day, typically, the weather had improved dramatically and we were treated to an East Anglian sunset.................

All for now folks.

Take care
Jeremy
New appearance dates:
5th/6th December 2009
The Scandinavian Sci-Fi, Games & Film Convention
Stockholm International Fairs
M?ssv?gen 1
?LVSJ?
Sweden
www.scifiworld.se
12th December 2009
Toy Model & Collectors Fair
Bitterne Leisure centre
Dean Road
Southampton, SO18 6AQ
10am - 5.00pm

13th December 2009
Christmas Star Wars Sci-Fi Collectors Fair
The Newport Centre
25-26 Commercial Street
Newport
NP20 1YD
www.fantasyevents.org

New appearance dates:
14th November 2009
Jedicon Sao Paulo (10 years)
APCD
Rua Volunt?rios da P?tria, 547 ? Next to Tiet? Subway Station
Sao Paulo
Brazil
10am - 6.00pm
www.conselhosp.com.br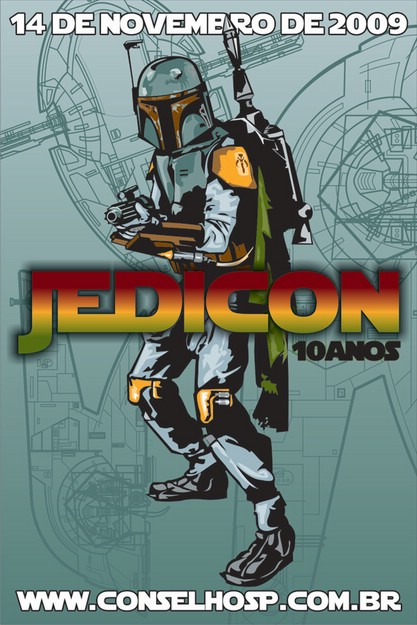 21st - 22nd November 2009
International Collectors Fair
Jaarbeurs Utrecht
Jaarbeursplein 6
3521 AL Utrecht
The Netherlands
www.verzamelaarsjaarbeurs.nl/default-bl
28th - 29th November 2009
Movie and Comic Days
Stadhalle of Braunschweig
Leonhardplatz - 38102
Braunschweig
Germany
www.moviedays.eu

Welcome back to my blog - hope you have all had a great summer. After the burst water pipe the walls are just about dried out, and now the builders can move in to start all the repairs.
In August I went to Newcastle here in the UK. I traveled by train as its far less of a hassle than flying. It was a Dr. Who/Star Wars event and it was good to meet up with Peter Davison - one of the 'Doctors' who I hadn't seen for quite a few years. It was also good to see Kenny Baker again who kept us amused with his terrible jokes! - I have heard them umpteen times but they still make me laugh. The 99th Imperial Garrison were on hand to help out.


Next we were off to unknown territory. Having never been to Poland before we were looking forward to visiting Lodz (which strangely enough is pronounced Wooj) My fellow guest was Admiral Motti AKA Richard LeParmentier. On our arrival we were overwhelmed by the reception we received at the airport. The press were out in force.

We had time to explore some of the city and the famous street 'Piotrkowska' is perhaps the most fascinating. It is the largest commercial street in Europe being just over 3 miles in length, and has many wonderful buildings and statues. We were unable to explore the whole area but in the time we had saw some amazing things. There is an open air gallery of famous Lodz citizens which includes the noted pianist Rubinstein who as a child lived very close to where his statue is. There is also an amazing wall of graffiti given as a gift to the city by Bary and Meisal. This image of a boat covers 960 square meters and is quite spectacular. The bars in the street are very colourful and Piotrkowska even has its own walk of fame including director Roman Polanski and Jerzy Toeplitz who co-founded the Polish Film School.
The event took place in the university so we were surrounded by young talented people (some who had aspirations for acting). Also the Polish garrison worked very hard raising money for a childrens charity.
We sampled the delicious food along with the tasty local beer and enjoyed a tea party with the head of the Polish Garrison Arkadiusz Szajek and his crew.

For a first visit to Poland we were thrilled by the warm welcome we received from all the fans. A wonderful three days.

Next stop - Paris on Eurostar. The new Eurostar terminal at St. Pancras is most impressive as is the extraordinarily long champagne bar. Although it was before midday I couldn't resist a glass of champagne to start the journey.

We arrived early enough in the afternoon to be able to stroll around Paris. The weather was glorious and the Arc de Triomphe looked majestic.
The Paris Manga show was very busy. Although I speak perfect French ha! ha! I was jolly glad to have Alain by my side to help translate which he did admirably.

It was good to meet up again with some of the guys from the 59th Legion.
One of the good things about being in Paris is the delicious food. Many thanks to Aurelien for helping to organise our trip, and we look forward to another visit.
Adieu to Paris and Bonjour to Montreal. How nice to travel from one French speaking country to another.

Slightly further afield but just as nice - Montreal was looking beautiful. We strolled down to the old town and port and then went to see the Titanic exhibition which was pretty incredible.
We were tempted to stop for tea, but somehow did not fancy this cafe! - maybe it was the name...............

Our fellow guests were the 'Honky Tonk' man - a wrestling legend from Arizona, Maria de Aragon - Greedo, Brad Swaile -voice actor and Lou Ferrigno - 'The Incredible Hulk' plus many brilliant artists. On Saturday morning we were being collected from our hotel and got a shock to see 'Borat' walking through the door! It was in fact Mario who could have doubled easily for the famous character.
Montreal Comic-Con has run for two years but this was the first time they had invited media guests. The attendance was well over what they had expected so we had a very busy time. We were invited to have dinner at two superb restaurants - on different nights of course! The first one was a steakhouse called Moishe's where I had the finest steak I have tasted in a while - thanks to Jason for organising that evening. The following night another treat was in store when we were taken to Philinos - a noted Greek restaurant - all the best of Greek food was served. It was worth flying to Montreal just to taste the cuisine.

Another fun weekend, and just in case you are missing the sunsets....here is the best we can do at the moment.

Thanks to the Capital City Squad for my mug and many thanks to Elizabeth, Oscar and Alex for inviting us.

Farewell, a Bientot

Speak soon
Jeremy
UPDATE: SEPTEMBER 11, 2009
New appearance dates:
9th-11th October 2009
Romics
Rome Comic & Games Convention
Nuova Fiera di Roma
Fiumicino
Roma
Italy
16th-18th October 2009
Big Apple Comic-Con
Pier 94
55th Street at 12th Avenue
New York
www.wizardworld.com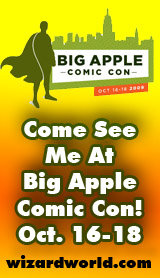 Use code FBFRIENDS when ordering tickets to get $10 off.

24th-25th October 2009
Star Wars Fan Days III
Plano Center
2000 E. Spring Creek Parkway
Plano
Texas
www.scifiexpo.com

1st November 2009
3rd Norwich, Sci-Fi, Film Toy & Collectors' Fair
University of East Anglia (LCR)
Earlham Road
Norwich
NR4 7TJ
www.norwichstarwarsclub.co.uk
New appearance dates:
27th - 30th August 2009
Polcon 2009
Lodz
Poland
www.polcon2009.pl
12th/13th September 2009
Paris Manga
Espace Champerret
Porte de Champerret
75017 Paris
France
www.parismanga.fr
19th/20th September 2009
Montreal Comic Con
Place Bonaventure
800, rue de la Gaucheti?re Ouest,
Montreal (Quebec) H5A 1K6
Canada
www.montrealcomiccon.com
3rd/4th October 2009
Invasion Belfast II
Emerald Garrison (Knights of the Empire)
W5 (Odyssey Complex)
2 Queen?s Quay
Belfast
BT3 9QQ
Northern Ireland
www.irelandgarrison.com

Well I welcome August with open arms as the month of July was mostly wet both outdoors and indoors (more later)

At the beginning of July our son and family came over from Spain for a six week visit with their three little ones. Having said July was wet, during the first week we had a heat wave! and were able to swim in the local outdoor pool. We also took advantage of a bit of sun to take Ned & Jossie to Legoland. It was quite fun going along as a visitor and made a change from appearing as a guest. We went on all the rides and thoroughly enjoyed ourselves. Jossie likes to spend time racing round the house roaring like a lion so was thrilled when we found a Lego Lion.
At around 4.00 am on Sunday morning we were woken up with the sound of running water and thought that one of the children had left the bathroom tap on - but oh no, it was in fact a burst pipe in the loft, and water was cascading down merrily like a waterfall. I managed to turn the water off at the mains but the damage had already been done and it took most of Sunday paddling around trying to mop it up. That was nearly a month ago and we still have de-humidifiers upstairs and down drying out the walls.

One little person not phased by all the drama was Indy!

On a brighter note we found this magnificent Peacock butterfly in our garden, and couldn't resist a photo.

Our first trip in August was to Plymouth in the West Country. We had a beautiful drive down through the countryside, and the upside of so much rain is that everywhere looked so lush. Plymouth is famous for its harbour where Sir Francis Drake the Elizabethan sailor set sail in the 'Golden Hinde' in 1577 to circumnavigate the world. Interestingly enough there is a photo of the replica 'Golden Hinde' on one of my earlier updates.
We were appearing at a shop called 'Toy Tardis' which was in the old town, and as I was to be sitting outside they had erected a special tent to keep off the rain! but luckily the day was fine and many people turned up along with members from the 501st. The event was taking place in Frankfort Gate which is a pedestrianised shopping area and there was a big red bus, Hospital Radio and many people in costumes from different films. Also some rather cute tame owls.
Before going off to Chicago we were able to take Ned down to Kent to go on the Hythe/Dungeness miniature railway.

Last weekend we went to the Chicago Comic Con, and it was our first visit for five years. It was a bit of a whistle stop tour and I was very busy, so hence not many photos taken. Thanks to the Rebel Legion for our goody bag (nearly finished the chocs) and also to the 501st who hosted a dinner at the Ram restaurant. Richard Bueker and his wife gave me a beautiful book about the Scottish Highlanders. The show was terrific with many guests, artists and costumed fans.
The Midwest Garrison were auctioning off a handmade quilt signed by all the actors for 'Make a Wish' - hope they raised lots of money.

Well back to redecorating, recarpeting and hopefully back to normal.

Thanks for dropping in and speak soon.

Jeremy

New appearance dates:
Aug 1st 2009
Toy Tardis
7 Frankfort Gate
Plymouth
PL1 1QA
UK
www.pilgrimtoys.co.uk
Aug 2nd/3rd 2009
The Sci-Fi Experience
Margam Park
Port Talbot
South Wales

Aug 6th - 9th 2009
Chicago Comic-Con
Donald E. Stevens Convention Center
5555 N. River Road
Rosemont
IL 60018
www.wizardworld.com
22nd Aug 2009
Who Wars
Premier Inn - City Centre
New Bridge Street West
Newcastle upon Tyne
NE1 8BS
www.tenthplanetevents.com
Hi Everyone

Sorry for the long delay in getting this latest update to you but we have been looking after grandchildren which means you can't creep off to the computer.

We are enjoying a heatwave here in the UK so its great to be home for a while. At the beginning of June we headed off to Orlando for the Star Wars weekends. Once again as Mickey would say it was magical. Having left soaring temperatures in the UK we arrived in Orlando to be greeted with an enormous thunderstorm. An hour later it was glorious sunshine. "That's Florida for you folks"
We arrived a few days early to have a short break and explore the Disney resorts before the weekend.

We always try to stay at the Boardwalk Inn where we have many friends in the concierge lounge including Jackie, Janice and Lorenzo who managed to get us the best coffee ever in the morning.

It never ceases to amaze me how so many people come to see Star Wars weekends even if they have been before. I have been very lucky to have been invited many times.
On Friday Dave Prowse and I had photos taken with all the regular fans who join us every year for this special event.

The parade is always great fun and I must give a word of thanks to all the costumed characters who have to march in the heat while I'm sitting in an open top car.
Another highlight is the stage show and this year I had to be on my toes to cope with Jay Laga'aia's sharp wit.
I surprised the audience with my rendition of a favourite Micky Mouse song.
Two fellow guests were Ashley Eckstein and Matt Lanter who voiced Ahsoka and Anakin in the new Clone Wars series.

On Saturday we were taken to Bogards Bar and Grill by the Florida Garrison where I was presented with a Boba Fett cake. How the cake maker made the Boba helmet stay upright was extraordinary. These get togethers with the 501st are very important, and its great to wind down with a beer or two. Before leaving Steve, Dave and myself were given 'Friend of the Garrison" framed certificates.
Thanks to everyone at Disney for a terrific event.

On our return we traveled to Tamworth in Staffordshire where I was asked by organizer Nick Hudson to present one of the awards at the Heart of England Film Festival. Master of Ceremonies for the evening was BBC radio presenter Jim Lee.
Many of you must be wondering what is happening with Star Hyke. It looks as though there will be some announcement soon. Recently I did some filming for the "StarHyke Experience" (an interactive game) which will be used at the StarFleet Ball reunion in Daventry in September. Also we shot some amusing poses for a 'StarHyke Christmas card.......a little early!
Our last event was in Eastleigh, Hampshire last weekend where I was together again with Dave Prowse. This was a fun day at a leisure centre which attracted many little ones who looked delightful in their Clone Wars costumes.

On a final note professional photographer Paul Crowther from Revolver Photo asked if he could take some shots for his portfolio, and we ended up with this bizarre shot of 'Boba in Roses'

One more thing is that all the some of the shots (the better ones) at Disney are with kind permission of Ron Riccio.

Thanks for following my travels, and speak soon.

Take care
Jeremy

Hi Everyone

We were looking forward to our trip to Legoland in G?nzberg, Germany, it was just a shame we couldn't take our 10 grandchildren to enjoy the fun!

It was a two day event co-organised by Lego and the 501st German Garrison. It was an international gathering with troops coming from many different countries as far away as Brazil and the United States. The hotel was buzzing when we arrived as around 150 or so members had taken over the hotel.

On Saturday morning the weather was pretty dire with steady rain, but it couldn't dampen everyone's enthusiasm. The day started off with troops lining up at the entrance to Legoland to greet the rather soggy visitors. (Compare to the following day when the sun shone!)
I was lucky in that I was set up under cover well out of the rain - whereas the 501st bravely played their part getting soaked outside.

When the rain finally stopped some storm troopers couldn't resist a final soaking.

Legoland appeals to all ages and it is sometimes difficult to realise you are looking at Lego and not real life.
On both days there was a parade through the whole park and I was honoured to be asked to lead the march which ended with all 501st members being on stage. Everyone thoroughly enjoyed this photo opportunity.

During the weekend there was plenty of fun for everyone and as usual the costumes were amazing.
On Saturday there was a magnificent dinner for all the members. Markus and J?rg amongst others had worked extremely hard to bring this event together and the evening was the perfect way to thank everybody. I was given a canvas picture to commemorate the weekend as well as a beautiful new garrison coin.
After dinner and one or two beers I was persuaded to try my hand at ten pin bowling.......

On Sunday we had time to go up in the revolving tower which gives a perfect view of the park - even the humans look like lego people!

What a busy and fun weekend we had, and many thanks to all involved.

Over the May bank holiday I was invited by Nick from 3 Darths to appear at a signing at the Harvey Centre in Harlow, Essex. We attended on Saturday and Monday. It was very busy and many shoppers were surprised to see some of the UK garrison in full costume. One young lad we met called Bruce had painted a lovely picture of Boba, and came back with a signed copy for me.
James Burns had a stand there and was celebrating the second birthday of Jedi News.

Thanks to Nick and the staff of the Harvey Shopping Centre for an enjoyable weekend.

Have just been working on a dramatised documentary which has taken up quite a bit of time, so will be looking forward to going to Disneyworld for the Star Wars weekends in June.

Speak to you all soon and take care.

Jeremy

New appearance dates:

5th/6th/7th June 2009
Star Wars Weekends
Disneyworld
Orlando
Florida

27th June 2009
Toy, Model & Collectors Convention
Fleming Park Leisure Centre
Passfield Avenue
Eastleigh
Hampshire
10.00 - 5.00pm
Check out the flyer!


Hope you all had a good Easter - the weather was pretty foul here in London, but we were cheered by the spectacular Star Wars concert (more later).

At the end of March we were off to France for an event to support the charity Kiwanis. It was being held in a town called Neuville-en-Ferrain just outside of Lille. We travelled by Eurostar and were amazed the journey took just 1hour 20 minutes from London to Lille. The convention was organised by Star Force Events in conjunction with the charity Kiwanis, and sponsored by many businesses from the area.

On our arrival at the Altia hotel we were given a very warm welcome. In the evening we were invited to a press conference at the Town Hall where we were introduced to the Mayor and representatives from the Kiwanis Foundation.
The actors were honoured to be presented with a very special medallion from the Kiwanis service club.


After the ceremonies we were served with a magnificent French buffet which was very welcome after a long day.

Saturday and the show was to begin. The start of the event was a little slow, but there were plenty of costumed characters and members of the 59th legion to get everyone in the mood.
My brother Robert Watts caused a big stir first of all by speaking perfect French and secondly by bringing along several props from both Star Wars and Indiana Jones.

Things picked up in the afternoon which was good news for the charity.

A VIP Charity Dinner had been planned for Saturday night at the Salles Malraux, and by the time we arrived the beautifully decorated hall was packed with 200 attendees. It goes without saying that the meal was superb. Earlier in the year I had been asked by Mark Dermul from Star Force Events to learn the rather catchy song 'Star Wars Cantina' which he wanted me and Robert to sing along with him on stage. After three months I was word perfect or almost.......... In between courses at the dinner Robert & I were asked to come up on stage to sing the song. Anyway I am not blaming my brother for being completely out of tune, and not knowing a single word - but he gave a good impression miming and waving his arms about. The audience loved it - I hope.

There was plenty of entertainment during the evening including an incredible magic trick with light sabers and a light saber fight.
It was pretty late when the festivities ended, but what a terrific evening. The show on Sunday surprised us all by a dramatic upsurge in attendance after lunch. Everyone was very happy and in the end around 10.000 Euros was raised for the charity. We had been so well looked after by the Kiwanis group, and the Atilia Hotel. We were also given a splendid lunch on both days at the show where food kept coming and wine kept flowing.

Many thanks to all who participated in this event - well done.

On our return home we were delighted to be invited to the opening night of 'Star Wars - a Musical Journey'. A concert to be performed at the O2 arena by the Royal Philharmonic Orchestra. For a change we decided to travel by river boat taking in some of the sights along the route; one being a replica of Sir Francis Drakes's 16th century galleon 'The Golden Hinde' and another the famous rebuilt Shakespeare's Globe Theatre.
We arrived at the arena in plenty of time to go around the Star Wars exhibition where we bumped into the curator David Iskra. There were many people interested in the exihibits which included most of the characters from Star Wars including of course Mr Fett himself. We were also introduced to Laela French who works in the archives at Lucasfilm.
Having never been in the arena before it was amazing to see how many people were there.

We had very good seats sitting next to Warwick Davis and his family and although we weren't supposed to take photos could not resist this one of the laser show.

The concert was stupendous and the orchestra played to a backdrop of scenes from all six movies. Definitely an event not to miss if it comes to your area.

The evening was rounded off by dashing for the last river boat which we just made and seeing London by night.

All for now, off to Legoland in Germany soon -

All the best
Jeremy

Hi Everyone

Is it really March? - the last few months seemed to have whizzed by. April is on the doorstep but I don't mind the glorious March weather we are having.

Our trip to Roanoke to attend Shevacon turned out to be very special despite the chaotic start to our journey. On checking in at Heathrow at the unearthly hour of 05:00am it was announced that our 07:40am flight to Washington D.C. had been cancelled and we were being booked onto a later flight that departed at 12 noon. (What can one possibly do for 7 hours at London Heathrow?) We eventually arrived in Roanoke and were met by the welcoming committee of Blair, Lynn and her daughter Stacy. After a quick tidy up we were whisked off to a Japanese restaurant for a delicious meal. That set the tone for the weekend which was 'a blast' as my American friends would put it.

By arriving a day early we had time to get over the trip from London and to visit the Collectors World comic shop owned by Corey Bell.

Shevacon opened on Friday and I was well guarded by the Mandalorian Mercs for the whole weekend.
We were invited to Salem's best restaurant 'Mac and Bob's' by their kitchen manager Don who is a great Boba Fett fan. We went along with a group of the Mandalorian Mercs and had a great meal - I can heartily recommend the Pittsburgh steak! Thanks to all at Mac and Bob's for a wonderful evening.

Over the weekend I was made an honoury member of the 501st Garrison Tyranus and given an impressive plaque and T-shirt.

Another interesting affiliation to the 501st is the Kilted Trooper Brigade and I was delighted to be made an honoury Imperial Highlander and will shortly be receiving my very own kilt - must get my legs in trim! To mark this occasion I was presented with a picture of Boba in his kilt and another special plaque. The picture was painted by talented artist Gina Adler. To give the event a Scottish flavour we were treated to some moving music by Joe on the bagpipes and Mike on the drums.
Shevacon was a very friendly show and I was well looked after by Lynn and her family. I would also like to thank Troy and Gina for inviting me. When we arrived in Roanoke the weather was very bright and quite warm. By Sunday night snow hit the area, and the airport was closed. Luckily by Monday the weather improved enough for us to get our flight.
I had hardly got through the door on my arrival home when the telephone rang with the news that I had a cameo part in the English version of Law & Order to be filmed the following week - a nice welcome home. At the weekend we went to Southampton to celebrate the marriage of Jonathan Brown and Fiona. Jonathan was the producer of Star Hyke which has finally been bought by Virgin Media (more news on televised dates coming soon).
The following week I was invited by armourer Terry English, who is one of the finest in the movie business, to attend a special evening at the Movieum of London. It is an exhibition of the exciting world of movie making taking people behind the scenes of some of the most popular films. Needless to say Star Wars featured heavily and I was thrilled to see Boba in all his glory, and the infamous Stormtrooper. It was good to see Dave Prowse and Warwick Davis there to support the evening.
There was a special exhibition from the gettyimages gallery of early photos of the 'Beatles' along with a Beatles drum kit.
We finally met up with Terry English and were shown some of his work from over the past 45 years.
An exhibition well worth seeing for anyone visiting London.

One beautiful sight as we left London was the London Eye.

Our next trip was a visit to the 'Wow Factor' in Darlington. This shop, owned by Joe and Andrea, has only been open for around 6 months but has generated lots and lots of interest. One's first comments on arriving at the shop was 'WOW' - hence the name. Joe had organised a surprise guided tour of the Civic theatre where I had last performed in 1990 in a production called 'Dangerous Obession'. It brought back fond memories as this is one of the finest theatres in the UK.

On Saturday the shop was buzzing, and it was great to see so many Boba Fett fans turn up. The crowds were amused by Stormtroopers, Princess Leia and a slender Wookie.
It was a great day and I wish Joe and Andrea good luck with the shop for the future - I'll be back............:-)

That's' all for now until next month.

Thanks for reading and speak soon.

Jeremy

New appearance dates:
April 18/19th 2009
Legoland Germany
G?nzburg
Germany
www.legoland.de
www.501st.de
I have been invited to this event by the 501st and am pleased to announce the following:
There will be over 200 costumed members of the 501st from more than 10 countries attending.
Huge never seen before Lego Star Wars Displays.
Park Parade each day and Q & A session.
A free autograph for every park visitor.
---
Hi everyone

We are well into February and the first excitement of the New Year was a massive snowfall in London which is very rare. Needless to say we were ill prepared for such extreme weather and everything literally closed down for a couple of days. It was great fun though and we enjoyed all the amazing snowmen that suddenly appeared.
Luckily the snow cleared in time for us to drive to Bournemouth for the 16th SF Ball.

This year the welcoming party had an additional surprise - not only was there a chocolate fountain, but a 'Pimms' fountain as well!

This years theme for the ball was Mediaeval Knights and my small contribution was to wear a metal Boba Fett helmet and carry a light sabre. The costumes as always were superb and James made us laugh with his supercharged castle.

The winner of the costume contest was Elspeth (not that you can tell from this photo) with her intricate horse costume.

On our return to London we found some nice photographs of the girls and their mum in Ireland.
In early February our 10th grandchild was born in Madrid - a beautiful little girl. Robbie and Kirsty were thrilled as they already have two boys Ned & Joss.
We travelled to Madrid to celebrate the birth of Indy and Ned and my birthdays. Neds party was held at a go-kart track where he and twenty of his pals raced around enjoying every minute.
I was sent a rather special birthday gift from a great friend of mine Alastair Graham who is a well known illustrator. I am not sure which one of these three characters he sees me as?
Off to our first US trip next week, and are looking forward to seeing everyone in Roanoke.

Speak soon.

Jeremy

New appearance dates:
27th/28th February & 1st March 2009
SheVaCon 17 2009
Holiday Inn
Roanoke Tanglewood
4468 Starkey Road
Roanoke
VA 24014
www.shevacon.org
March 14th 2009
The Wow Factor
Cornmill Shopping Centre
Darlington
UK
www.wowfactorautographs.co.uk
28th/29th March 2009
Kiwanis Force Event
Salon Rocheville
ZI rue Vertuquet
F-59960 Neuville-en-Ferrain
France
www.kiwanis-force-event.org
Happy New Year to you all and I hope you enjoyed the holiday. It was a bit of a rush around for us as having been to Ireland to see my eldest son Christian it was then time to visit Italy where Jamie and family were spending Christmas. We have shown so many lovely photos of Tuscany it is difficult to find better ones, but here goes.

Jamie was driving down to Italy and we were flying to Pisa. We arranged to meet at the airport and they were there within five minutes of our arrival. A lovely trip over the Alps and we were greeted by a colourful giant pigeon!
We settled in around a nice log fire. The next day we looked to find a Christmas tree - easier said than done in Italy. The garden centres only had tiny ones and sent us to the nearby town of Piombino. There were plenty of large trees there, but no-one to sell them! Finally we found the owner and purchased the largest one they had. Next on the list was Christmas Fayre. In Italy turkeys are not really eaten at Christmas, so we settled for a rib of beef. Shopping in Italy is quite unlike anything I have experienced in the UK. The butchers was a small family run business, and he was very proud to show us every cut of meat he had. The simple task of buying a rib of beef took around 35 minutes due to the incessant chatter between Jamie, and Vilio the butcher, and I couldn't understand a word they were saying!
Another trip was to Follonica to the fish market which is another experience maybe to be photographed at some other time. It was mobbed and I still can't work out how the staff manage to know who is next in line. Anyhow it took another 45 minutes to be served, but the fish was well worth the wait. After all this time the children deserved a visit to the deserted beach.

Walking is wonderful at this time of year without the heat, and the mist makes everything look very ethereal.

With all the preparations done the children were very excited, and had an early supper before Santa arrived.

Christmas day was very peaceful and relaxing, and Jamie cooked the beef beautifully over the open fire.

With two countries visited it was time to celebrate New Year in Madrid with Robbie and his family. Ned and Jossie had a wonderful Christmas, as these two photos show and were very pleased to see us on New Years Eve.
We visited a town called Escorial and the whole town centre was transformed with life size Nativity scenes.
Home again for January which is always a quiet month, but last week we had fun at a surprise birthday party for our friend 'Bond Girl' Caroline Munro. She was quite amazed when she entered the restaurant and found around 150 of her friends and family waiting for her.

Good luck to everyone for 2009, and speak soon.

Jeremy
---